Welcome to play on the new tennis courts and the new football pitch!
Eerikkilä's two brand new tennis courts are ready to welcome the players. The courts are located in the outdoor playing areas close to the villas and apartments. One can book a tennis court to use from reception, where there are also available rackets and tennis balls for adults for loan. Later, there will also be junior rackets available.
The surface of the tennis courts is the International Tennis Federation's approved sand-filled artificial grass.
In Eerikkilä, there has been built newly finished, full-size, and illuminated artificial grass pitch.
The new full-size and illuminated football pitch has also finished and the first eager footballers have tested the pitch already. The artificial grass pitch was built in place of a small grass pitch next to Jari Litmanen Areena. Along with this new pitch, Eerikkilä has three international requirements fulfilled outdoor pitches now. In addition, one can play at the artificial grass pitch next to the main building.
Also, at the beginning of summer, new artificial turf was replaced in the Eerikkilä football hall.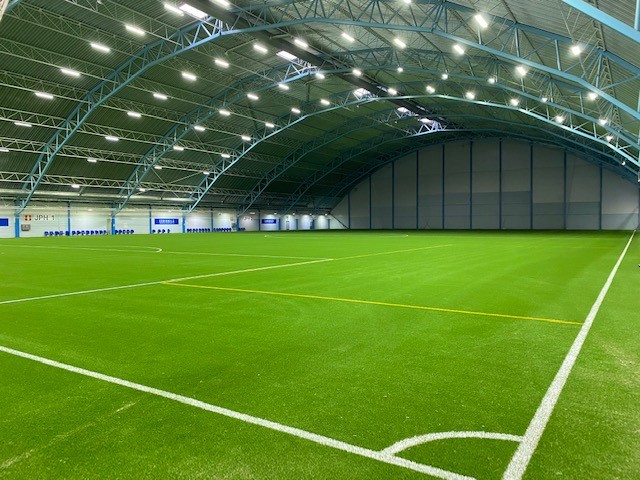 Eerikkilä football hall also holds its matches on a newly renewed surface.
Tennis courts can be booked from the reception. The price is 25 euros / hour; the price includes playing equipment. For those customers who have the Resort pass, the price is 15 euros / hour. For the tennis and padel courts, there is also available a joint 10-card for 200 euros. With the 10-card, one can play, therefore, both sports.