What does sustainability mean to us?
We look after the environment with everyday acts. We advocate for the local community. We cherish the well-being of our customers and personnel.
Our sustainability programme steers our operations and helps us make the world a better place where people thrive and nature can flourish.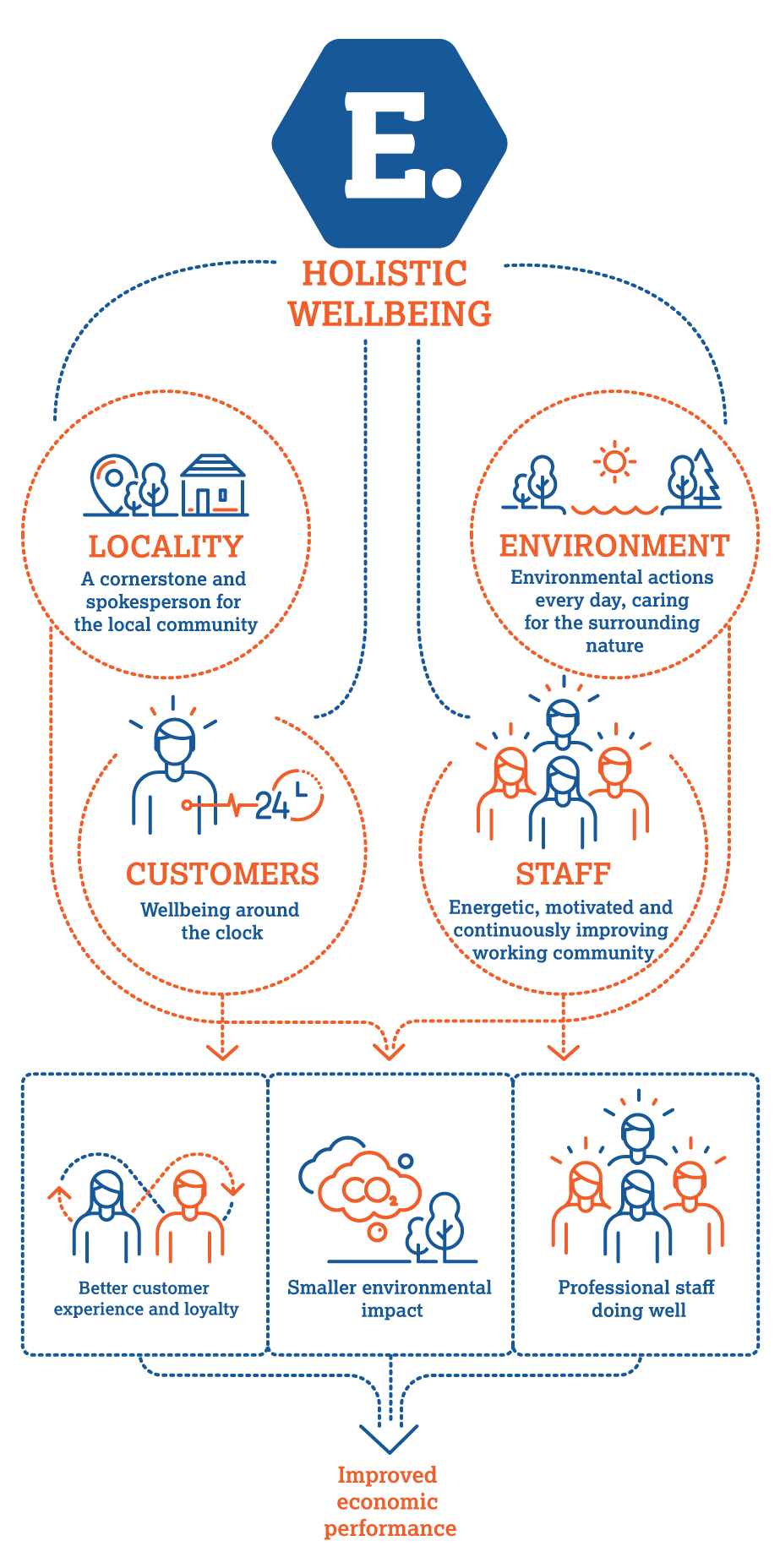 We look after the environment with everyday acts. We will reduce our carbon footprint by half by 2030. Our goal is to be completely emission-free starting from 2040. Currently, a third of our power is being produced by our very own solar farm.
We are a pillar and advocate of the local community. Our local partners, suppliers and service providers are part of our daily operations. Every year, we purchase EUR 4.2 million worth of top grade materials, products and services from companies in our local region (27 municipalities). We would not be where we are without their professionalism.
We look after the well-being of our customers around the clock. True to our E. Way philosophy, we challenge and help our customers thrive. We believe that nutrition, exercise and sleep are the most important pillars of holistic well-being. We also believe in the calming and balancing power of nature. We want to leave a lasting impact on the well-being of our customers.
A thriving and competent personnel means everything to us. It is essential for our ability to do our job, support each other and provide our customers with the best service possible. In our team, everybody gets to be themselves and we all support each other. Everybody has the opportunity to develop and share their skills and knowledge. This helps us grow stronger and thrive both as individuals and as a work community.