"You don't have to climb a mountain to find something beautiful" – This is something I have learned just recently and started to focus more on the moments and experiences near home.
I have been roaming around these neighborhoods for nearly three years now and I am pretty sure I've spent more time outdoors than indoors in this beautiful area. I have quite a lot of stories to share from here but I have collected my favorite places and stories here so you could hopefully visit these places too someday.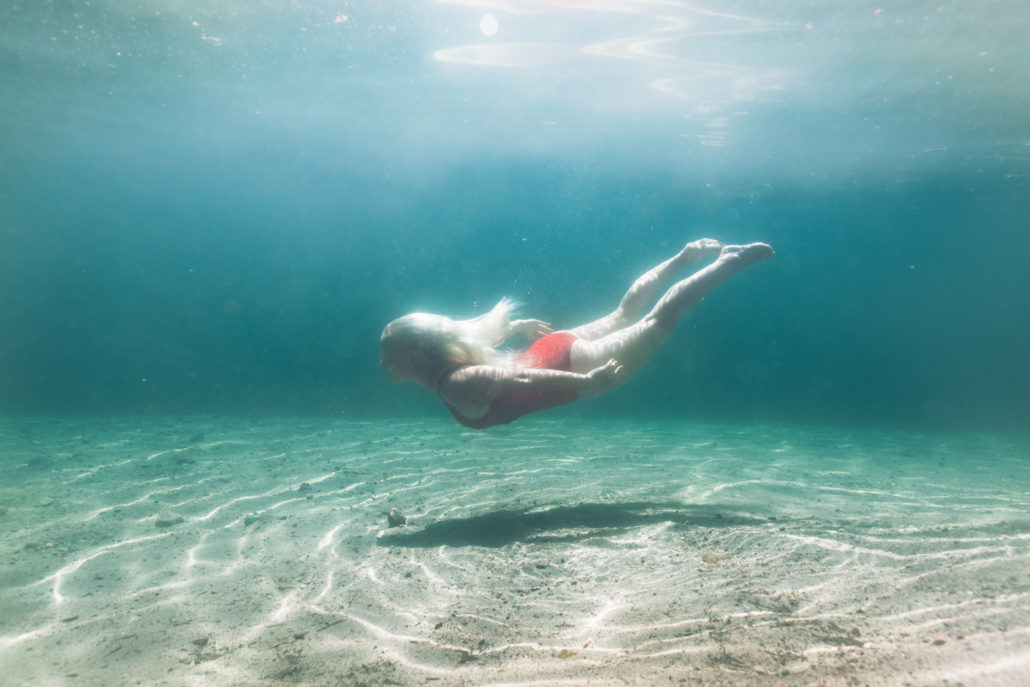 1. Lake Melkutin
One of the clearest lakes in Finland is located just after 20-minutes' drive from Eerikkilä. I have been to this place several times and every single time it still amazes me.
One day I decided to stay the night in a tent next to the lake. I watched the sun going down behind the trees and the clear blue lake calmed down for the night. The moon started to rise just in front of my campsite. It was so silent that the voice of the black-throated diver resounded for several minutes before quieting down.
I slept the night peacefully in my tent and woke up when the first sunrays came into my eyes. The sun started to warm up my tent so fast that the only option was to wake up and go for a swim. I got up from my tent, walked couple of steps to the lake and dipped myself in the water. It felt freezing! After couple of minutes my body was already used to the temperature and I stayed in the water just swimming around and enjoying the crystal clear waters of lake Melkutin.
This lake is one of the most unique places I have ever visited in Finland and definitely my favorite swimming spot.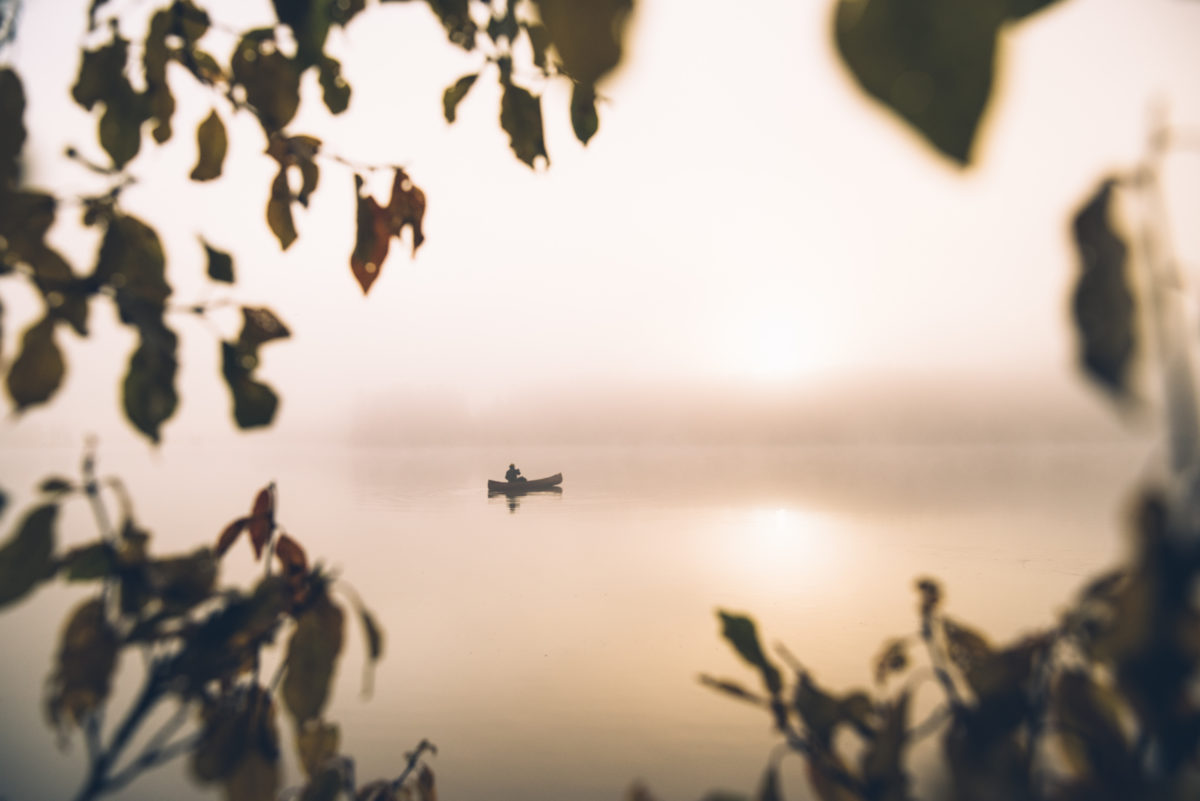 2. Liesjärvi National Park
This National Park is the larger one of the two National Parks located in Tammela area. There are several options to enter this park depending where you are planning to go. Here you can choose to hike, cycle or canoe to explore the gems of these easy going routes. You can easily rent your gear for these activities from Eerikkilä.
It was a crispy cold autumn morning in September. The summer was just about to end and the nature was preparing itself for Autumn. The sky had been clear and stars were reflecting from the surface of lake Liesjärvi for the entire night.
Yet it was the morning I was waiting for.
Just before the sunrise mist started to build up. Within few minutes the lake was fully covered with thick fog. This view was unreal. Only few trees were visible behind the fog making the landscape look like a postcard from wonderland.
I jumped into my canoe and paddled closer to the famous Kyynärä ridge. This beautiful long ridge line is one of the main attractions of this National park and can be observed from land, water or air (with drone camera).
Just before reaching Kyynärä ridge I looked behind my back and saw the sun rising in a fog. For few seconds the sun was nearly visible turning everything yellow. I just stopped and stared, there was nothing else to do. I had my camera in my hands but I didn't know what to do with it.
Soon the moment was over and the fog got even thicker. I returned to Eerikkilä and went for a well-deserved breakfast.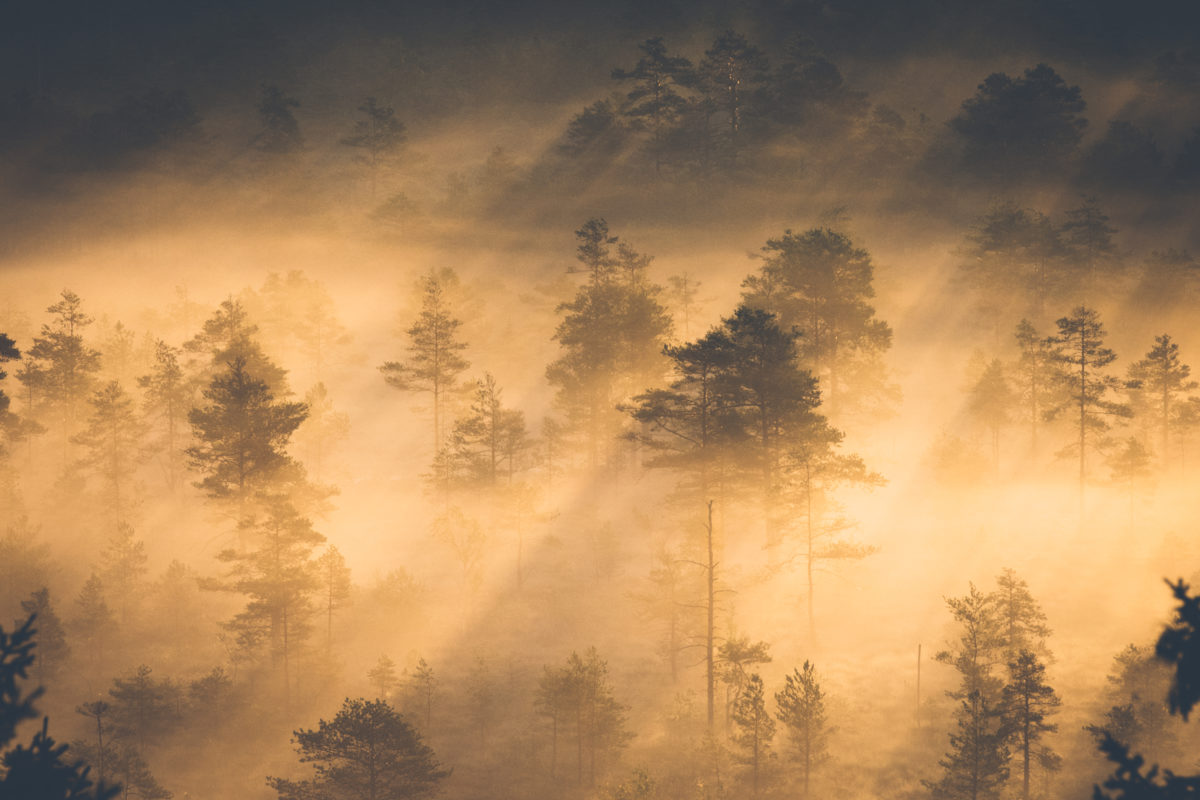 3. Torronsuo National Park
Torronsuo National Park is mostly famous for its birds during spring and autumn but it's also famous for insanely beautiful foggy mornings. This place is easy and quick to visit from Eerikkilä but it's also possible to spend the entire day here walking around the duckboards in the middle of the deepest bog in Finland.
I had planned this trip for weeks and the day finally begun. I had an image in my head how the morning fog would be rolling over the swamp and I would be in a bird watching tower capturing all that to my camera.
It was around 3 am when I started driving towards Torronsuo National Park from Eerikkilä. The journey lasted for 20 minutes and all that time I was just hoping to see some fog that I would know if my plan works out. There was no fog or any signs of it. Anywhere!
I parked my car to Kiljamo parking lot and walked couple of hundred meters to the bird watching tower. The sun was still behind the horizon and I noticed only few small areas with fog. I decided to wait in a tower and watch how everything looks after the sunrise.
Slowly the sun started to rise above the tree line and suddenly the fog started to build up. As the sun became brighter the fog became thicker making my dream come true!
I was watching, enjoying and taking photos for few hours before returning to Eerikkilä and going back to sleep before the breakfast.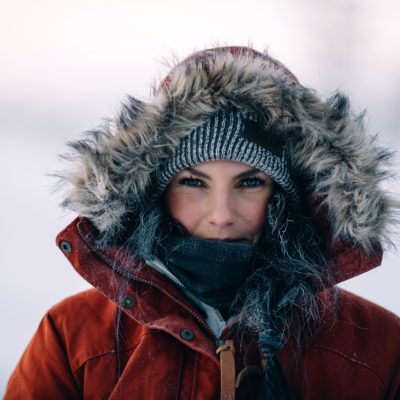 Eeva Mäkinen
Photographer and wilderness hostess
www.eevamakinen.com
Read more about nature experiences that Eerikkilä Outdoor Center has to offer (linkki activities-sivulle)